All in One - OTBA for Class 9 March 2015 Exam (English) 2nd Edition by Arihant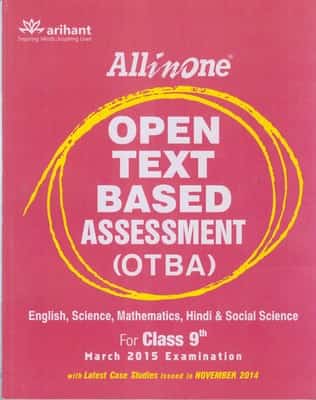 Price Comparison: Click to BUY
Note: Prices do not include Shipping Charges, this may vary across retailers.
Book Summary and Content
OTBA book for Class 9 students
English
Science
Mathematics
Social science
Each subject is divided into two themes. Explanation has been given for each terms, graphs, tables, etc.
CBSE Sample Question with answers for OTBA 2015 are also included in the bok. Previous year paper for OTBA 2014 is alos included in the book.
Case studies issued in November 2014 are also included in the book.
OTBA for Class 9 will become a part of SA 2.
Subscribe for Regular Updates
Scholarships - Deadline Approaching
Last Date:Mar 20, 2018

Last Date:Mar 23, 2018

Last Date:Mar 24, 2018

Last Date:Mar 27, 2018