6 Practice Sets for Jamia Millia Islamia Engineering Entrance Exam : Solved Papers (2004 - 2014) (English) 6th Edition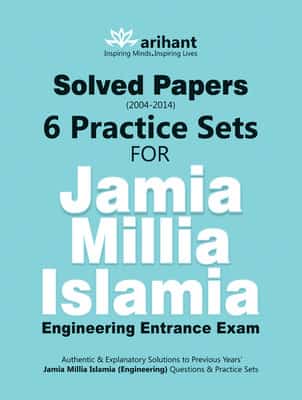 Price Comparison: Click to BUY
Note: Prices do not include Shipping Charges, this may vary across retailers.
Book Summary and Content
JMI EEE Solved Papers (2004-2014) by Arihant. Get Comprehensive solution to the question papers with solved examples. Buy Book online.
The solutions for some questions have been given in detail for effective comprehension of the same. As the book has been designed strictly according to the current examination pattern of JMI EEE and contains a large number of solved previous years papers, it will act as a perfect resource book for the preparation for Jamia Millia Islamia engineering entrance exam 2015.
Subscribe for Regular Updates
Scholarships - Deadline Approaching
Last Date:Apr 27, 2018

Last Date:Apr 28, 2018

Last Date:Apr 28, 2018

Last Date:Apr 30, 2018