Integral Calculus for JEE Main & Advanced (English) 7th Edition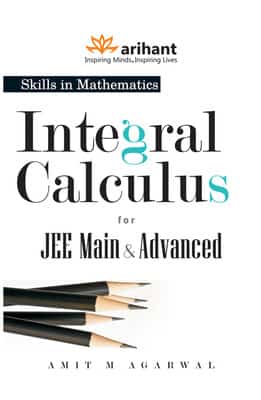 Price Comparison: Click to BUY
Note: Prices do not include Shipping Charges, this may vary across retailers.
Book Summary and Content
Integral Calculus book by Arihant is made to help the beginners as well as experts in all equal terms, the concepts in this Mathematics book aims at helping the aspirants take their knowledge and application for various mathematical concepts to a whole new level. This books is being designed so as to work as an elementary textbook and will play an extremely crucial role in building the concepts from scratch helpd in preparation for various competitive examinations.
This textbook on Integral Calculus for engineering exam aspirants is based on the ideology that problems in calculus are difficult but they are workable. The book has been divided into four Units having
Integral with limits and without limits (Indefinite & definite)
Area under the curve and differential calculus and its applications,
Each srction containing mind engaging elaboration of the concepts of Integration. The text of the book have been built as a reference syllabi of textbook for all engineering entrance exams in India. This Book covers the apt requirement calculus concepts and the strategies for solving the problems by breaking them down into steps.
The description of the concepts is simple with a straight objective of taking out the complexity attached with the calculus problems. A large number of problems of new types are given in each chapter for on spot grasping. The book have numerous solved and unsolved problems for practice and revision. This book is recommended for students preparing for competitive exams like JEE Main, JEE Advanced and Mathematics Olympiad.
Subscribe for Regular Updates
Scholarships - Deadline Approaching
Last Date:Apr 27, 2018

Last Date:Apr 28, 2018

Last Date:Apr 28, 2018

Last Date:Apr 30, 2018