Understanding Physics for JEE Main & Advanced Optics & Modern Physics (English) 12th Edition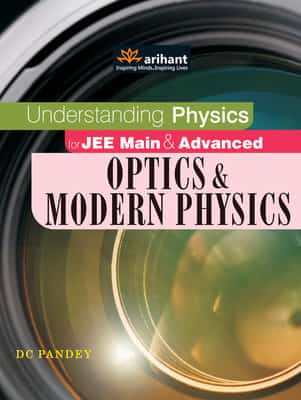 Price Comparison: Click to BUY
Note: Prices do not include Shipping Charges, this may vary across retailers.
Book Summary and Content
Understanding Physics for JEE Main and Advanced, Optics & Modern Physics (English) 12th Edition by DC Pandey can be said as a synonym with victory in JEE Main and Advanced. The series contains 5 books covering Electrostatics, Matter Magnetism, Waves & Thermodynamics, Optics & MP, Mechanics Part 1 and Mechanics Part 2 has been written by a years of experienced author in the field of physics and whose books are always in demand among the aspirants of JEE every year. The books are being designed for engineering entrance exams and aim at presenting the in-depth knowledge which helps the students understand the concepts, leading to a strong foundation of all the subject knowledge. The book is recommended for JEE Mains, AIPMT and especially JEE advanced aspirants.
All the Assignments are being divided into two section for JEE Mains and JEE advanced. Suitable for ever changing patterns of IIT pattern.


Table of contents
Electromagnetic Waves
Reflection of Light
Refraction of Light
Interference and Diffraction of Light
Modern Physics-I
Modern Physics-II
Semiconductors
Communication System
D C Pandey is in collaboration with a team at Arihant Publications, has worked real hard towards making this book user friendly and precise.
Subscribe for Regular Updates
Scholarships - Deadline Approaching
Last Date:Apr 20, 2018

Last Date:Apr 21, 2018

Last Date:Apr 23, 2018

Last Date:Apr 23, 2018