Sainik School Entrance Exam for Class 9 - All India Entrance Examination 5th Edition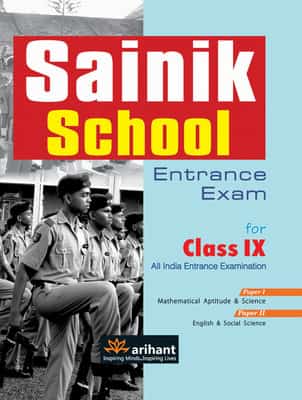 Price Comparison: Click to BUY
Note: Prices do not include Shipping Charges, this may vary across retailers.
Book Summary and Content
This book has been specially designed for students appearing for Sainik School entrance examination that work under the state governments and Ministry of Defence. This book has been divided into four sections namely; Mathematical Aptitude, Science, Social Science and English. Solved problems have been included in each section that is related to the previously asked Sainik School entrance exam questions. Practice exercises are included at the end of each chapter along with hints and solutions to enable revision of the concepts. Last 8 years solved Sainik School examination for class 9 papers are also included at the end of the book.
This book is also available in Hindi Language.
Subscribe for Regular Updates
Scholarships - Deadline Approaching
Last Date:Apr 17, 2018

Last Date:Apr 20, 2018

Last Date:Apr 23, 2018

Last Date:Apr 23, 2018