The Pearson General Knowledge Manual 2014 1st Edition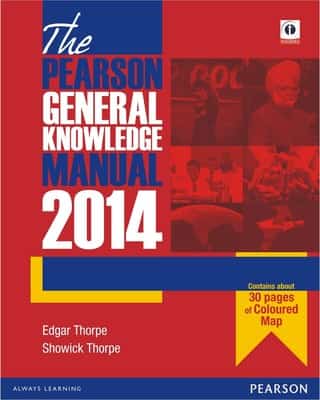 Price Comparison: Click to BUY
Note: Prices do not include Shipping Charges, this may vary across retailers.
Book Summary and Content
This book is one of the most comprehensive general knowledge books designed for students appearing for entrance exams. Coloured maps have also been illustrated in the book in 30 pages. For better understanding of concepts, the book has been cleaved into sections.
The book has been cleaved into the following sections:
The World
Everyday Science
India
Current Affairs
Subscribe for Regular Updates
Scholarships - Deadline Approaching
Last Date:Apr 16, 2018

Last Date:Apr 17, 2018

Last Date:Apr 20, 2018

Last Date:Apr 23, 2018