Trueman's Objective Biology for Medical Entrance Examinations (Set of 2 Vols) (English) 2015 Edition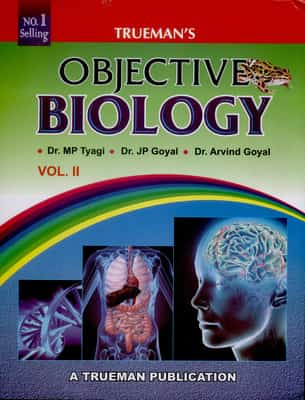 Price Comparison: Click to BUY
Note: Prices do not include Shipping Charges, this may vary across retailers.
Book Summary and Content
The Book is Divided into 2 volumes
Volume I : Diversity in the Living World, Structural Organisation in Plants and Animals, Cell Structure and Function Plant Physiology, Human Physiology. Volume II : Reproduction Genetics and Evolution, Biology and Human Welfare, Biotechnology and Its Applications, Ecology and Environment
Along with Some More Additional Topics Assertion and Research Questions.
For complete details about the exam (check AIPVT)
Subscribe for Regular Updates
Scholarships - Deadline Approaching
Last Date:Apr 23, 2018

Last Date:Apr 23, 2018

Last Date:Apr 27, 2018

Last Date:Apr 28, 2018