Jawahar Navodaya Vidyalaya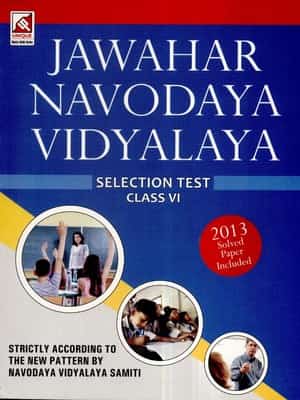 Price Comparison: Click to BUY
Note: Prices do not include Shipping Charges, this may vary across retailers.
Book Summary and Content
H.R.Modi's Jawahar Navodaya Vidyalaya Book (9788183572057)
H.R.Modi's Jawahar Navodaya Vidyalaya Book provides understanding of all the concepts covered by the syllabus of JVN entrance examination. The book helps the aspirant not only in building their Aptitude but will also lead them to brilliantly develop their analytical skills.
This book is a comprehensive and ideal pilot for one preparing for JVN paper by their own at home. The book can teach you how you can learn the deep conceptual subjects for solving the questions very quickly and accurately. The book presents well-ordered text, helping students to assimilate & grasp the text in pieces so that they can learn them for long time and not only for examination purpose. This book briefly covers all the necessary topics for JVN such as reasoning concepts, and provides many mock papers for practice. This book gives students an idea of the patterns of poblems they will have to answer in the JVN exams on final day.
The book is strongly recommended for all Jawahar Navodaya Vidyalaya entrance examination aspirants for excelling in exams.
Subscribe for Regular Updates
Scholarships - Deadline Approaching
Last Date:Apr 27, 2018

Last Date:Apr 28, 2018

Last Date:Apr 28, 2018

Last Date:Apr 30, 2018