Speak Better Write Better English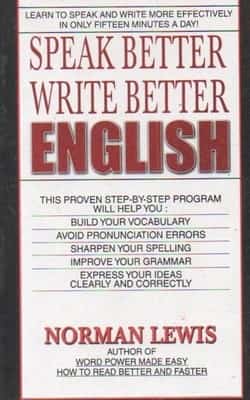 Price Comparison: Click to BUY
Note: Prices do not include Shipping Charges, this may vary across retailers.
Book Summary and Content
Speak better write better English is an easy-to-follow English speaking book which focuses on effective communication skills. The book guides the readers into better written and spoken English. In this book, the aspects of effective communication are discussed in detail. The usage of frequently used words is also explained in the book. At the end of each chapter, a series of self-assessment exercises have been included. The book stresses that the key to effective communication is believed to be regularity and application. The readers are also motivated to use their learning on a regular basis.
Subscribe for Regular Updates
Scholarships - Deadline Approaching
Last Date:Feb 22, 2018

Last Date:Feb 22, 2018

Last Date:Feb 28, 2018

Last Date:Feb 28, 2018