Rashtriya Indian Military College Entrance Examination PB (English) 1st Edition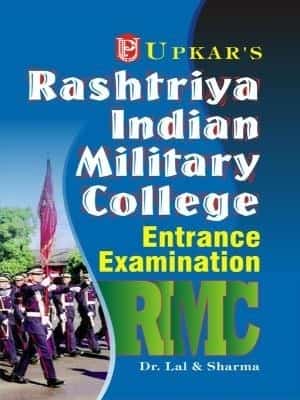 Price Comparison: Click to BUY
Note: Prices do not include Shipping Charges, this may vary across retailers.
Book Summary and Content
Dr Lal Sharma's Book for Rashtriya Indian Military College Entrance Examination (9788174822130)
Language: English
Dr Lal Sharma's Rashtriya Indian Military College Entrance Examinationis a comprehensive book for those who aspire to ace in various defence entrance examinations. It's composed of expertly selected problems and solutions that conform to various subjects. The syllabus provides logical sequencing of the 'Units' of the subject matter with proper placement of concepts with their linkages for better understanding. It includes elaborative questions tricks which helps in getting the grounds of trick for you to solve any similar kind of questions in competitive exams very quickly. This book is really intellectually challenging and using logical reasoning where it is most appropriate to the subject. This is one of the best book for building General Knowledge and deep understanding of various other subjects which one basically needs for RIMC.
At the end of the text, you will find answers for all the exercises problems, selected problems and self-assessment questions.
Subscribe for Regular Updates
Scholarships - Deadline Approaching
Last Date:Apr 23, 2018

Last Date:Apr 23, 2018

Last Date:Apr 27, 2018

Last Date:Apr 28, 2018