Organic Chemistry (English) 7th Edition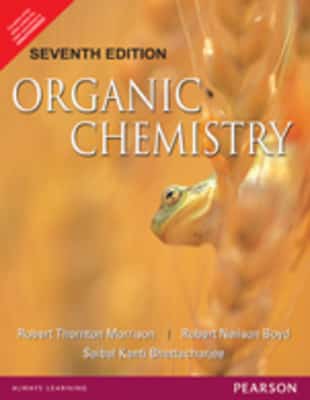 Price Comparison: Click to BUY
Note: Prices do not include Shipping Charges, this may vary across retailers.
Book Summary and Content
Morrison and Boyd Organic Chemistry presents all the important fundamentals and principles of basic Organic Chemistry in very simple words and easily understandable manner.
The best described and explained topics by this book are Structures of Organic molecules & Principles of Organic Chemistry. This book helps the students to understand the importance of molecular structure and how they are playing the role in mechanisms to understand the basics of organic chemistry.
This book is fairly recommended for preparation of Organic Chemistry for competitive entrance exams. It is quite good for JEE Main preparation and preparation of other engineering entrance exams and medical entrance exams like AIPMT etc.
The unique thing about the book is that it turns even the dry and uninteresting topics into something which is fun and which can be easily understandable. The way of briefing makes topics to seem very easy. Even the complex topics have been simplified in such a well-manner that they seem elementary and guessable at the end of the chapter. The coloured diagrams and images at regular time interval for visualization makes the book an interesting read.
There is one more additional benefit of this book as they provide solved IIT-JEE questions which you won't find in the books authored by foreign writers and you will need other books for that reference and practice.
Content Table
Part I: Fundamentals of Organic Chemistry
Part II: Chemistry of Functional Groups
Part III: Special Topics
Part IV: Biomolecules
Part V: Future Organic Chemistry
Subscribe for Regular Updates
Scholarships - Deadline Approaching
Last Date:Apr 20, 2018

Last Date:Apr 21, 2018

Last Date:Apr 23, 2018

Last Date:Apr 23, 2018