Little Red Book: Essay Writing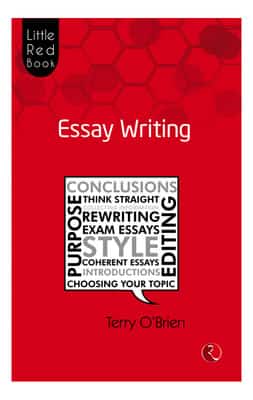 Price Comparison: Click to BUY
Note: Prices do not include Shipping Charges, this may vary across retailers.
Book Summary and Content
This book provides step-by-step guidance for good Essay Writing. The book aims at teaching the reader about how to examine the subject of an essay, compose an argument and put forward a judgement in a persuasive manner.
Subscribe for Regular Updates
Scholarships - Deadline Approaching
Last Date:Feb 22, 2018

Last Date:Feb 22, 2018

Last Date:Feb 28, 2018

Last Date:Feb 28, 2018