Rapidex English Speaking Course (With CD) (Hindi) 1st Edition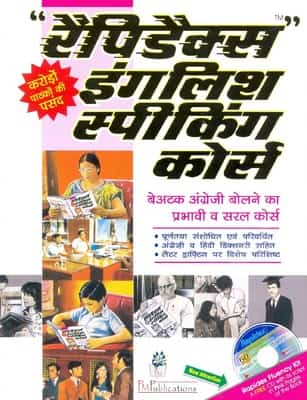 Price Comparison: Click to BUY
Note: Prices do not include Shipping Charges, this may vary across retailers.
Book Summary and Content
This book is basically meant for non-resident English speakers and helps them to understand and speak English. It also helps the people to develop confidence while speaking English. The book includes basic grammar, semantics of English, construction of sentences, tips on how to improve confidence while speaking and how to acquire fluency. It helps its readers to relate Hindi and English language and how to build sentences in English.
The CD inculcates the chapters in the book and also includes other techniques for learning the language faster, improving pronunciation and understanding usage.
Subscribe for Regular Updates
Scholarships - Deadline Approaching
Last Date:Feb 22, 2018

Last Date:Feb 22, 2018

Last Date:Feb 28, 2018

Last Date:Feb 28, 2018