How To Develop Self-Confidence And Influence People By Public Speaking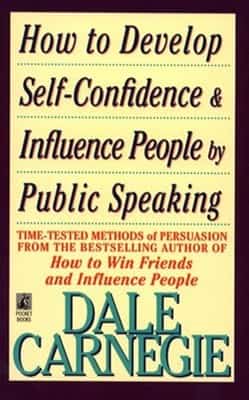 Price Comparison: Click to BUY
Note: Prices do not include Shipping Charges, this may vary across retailers.
Book Summary and Content
How to Develop Self-Confidence and Influence People by Public Speaking is a popular English speaking book. The book educates the speakers how to vanquish performance consternation and communicate confidently with the help of tips provided by the author. The author advises the speaker to be self-confident and elevate their memory. The book also stresses on focussing on your language so as to make the communication efficient and effective. It also focuses on the involvement of the listeners in the speech.
Subscribe for Regular Updates
Scholarships - Deadline Approaching
Last Date:Feb 22, 2018

Last Date:Feb 22, 2018

Last Date:Feb 28, 2018

Last Date:Feb 28, 2018