OXFORD HINDI-ENGLISH DICTIONARY (Hindi, English) 1st Edition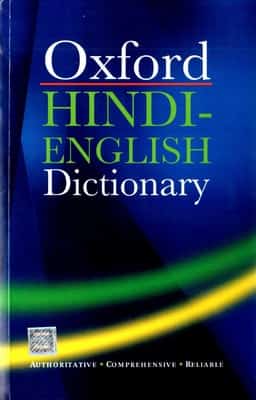 Price Comparison: Click to BUY
Note: Prices do not include Shipping Charges, this may vary across retailers.
Book Summary and Content
Oxford Hindi-English Dictionary is part of the series of Oxford English Dictionary. This book is basically used for Hindi- English translations. It serves as a crucial modern Hindi guide for students, teachers and translators. The book also includes new Hindi words that denote the latest technologies. The book contains all the complexity of the languages and evades into their advanced usage. It comprises of over 70,000 entries. It provides illustrations for explaining the usage of the words. It also covers the Urdu vocabulary and has over 36,000 headwords.
Subscribe for Regular Updates
Scholarships - Deadline Approaching
Last Date:Apr 23, 2018

Last Date:Apr 23, 2018

Last Date:Apr 27, 2018

Last Date:Apr 28, 2018