Oxford Advanced Learners Dictionary 8th Edition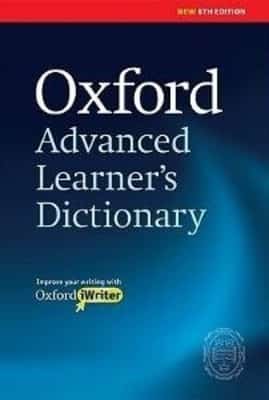 Price Comparison: Click to BUY
Note: Prices do not include Shipping Charges, this may vary across retailers.
Book Summary and Content
Oxford Advanced Learners Dictionary is a part of the Oxford English Dictionary series. It includes over 1000 new words and other useful semantic resources. The book is aimed at providing information to non-native speakers. The book contains the words inculcated in the Academic Word List and over Oxford 3000 wordlist. The book also includes synonyms and topic collocation notes that help the students to add new words to their vocabulary.
A 64 page Visual Vocabulary Builder section has been included in the book that provides colourful photos and illustrations for better understanding. The book also contains a 32 page writing tutor where the students can write about their projects. The book is accompanied by a CD that contains other useful information. The CD contains a thesaurus, topic vocabulary bank, cultural guides and word origin notes, and pronunciation guides. The Oxford iWriter software in the CD helps the students in planning and writing essays, and writing other projects. The book also teaches teaching and learning dictionary skills. It also includes exercises for practice.
Subscribe for Regular Updates
Scholarships - Deadline Approaching
Last Date:Apr 16, 2018

Last Date:Apr 17, 2018

Last Date:Apr 20, 2018

Last Date:Apr 23, 2018