BHU L L B Entrance Exam Book with Solved Paper 2014 (English) 4th Edition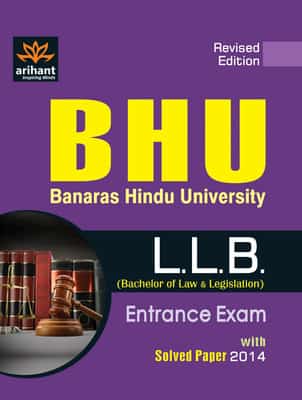 Price Comparison: Click to BUY
Note: Prices do not include Shipping Charges, this may vary across retailers.
Book Summary and Content
BHU LLB Entrance Exam Book is for prepration of BHU Law Entrance Exam. The book has been divided into 5 parts
Gneral awareness

History of India
Geography
Indian Polity
Indian economy
General science
Miscellaneous facts and figures

Numerical ability

Number system
Percentage
Profit and loss
Average
Time and work
Ratio and proportion
Mensuration
Mental ability

Verbal
Non-verbal reasoning

General English

Basics of English grammar
Comprehension

Indian Polity
The book also contains the solved paper of BHU L. L. B. entrance exam. Sample study and practice material will help the candidate prepare for BHU L. L. B. entrance exam 2015.
Subscribe for Regular Updates
Scholarships - Deadline Approaching
Last Date:Apr 23, 2018

Last Date:Apr 23, 2018

Last Date:Apr 27, 2018

Last Date:Apr 28, 2018