Oxford English Mini Dictionary 7th Edition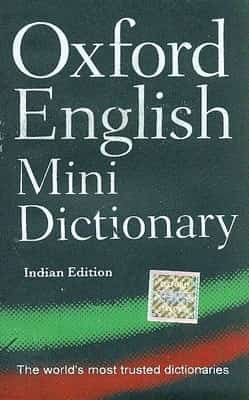 Price Comparison: Click to BUY
Note: Prices do not include Shipping Charges, this may vary across retailers.
Book Summary and Content
Oxford English Mini Dictionary 7th edition is a small version of the Oxford English Dictionary. This dictionary consists of all the commonly used word and phrases with their meanings. The book has forty thousand items and fifty thousand definitions. The meanings have been defined very clearly. The book has been designed in a way that it becomes easy for the student to carry it and use it. It also helps in improving the student's grammar and spellings. The book also contains a list of chemical symbols, collective nouns and a collection of words generally misspelled. It is the most concise reference book to improve your command on English Language.
Subscribe for Regular Updates
Scholarships - Deadline Approaching
Last Date:Nov 24, 2017

Last Date:Nov 24, 2017

Last Date:Nov 25, 2017

Last Date:Nov 30, 2017