ResoFAST is Resonance's Forward Admission & Scholarship Test and is for admission into Classroom contact program of PCCP division of Resonance. Students on getting selected will get scholarships and fee benefits for admission to PCCP's Classroom Contact Program. PCCP classes aims at laying strong foundation for Competitive / Scholastic Exams like NTSE, Junior Science Olympiad, Maths Olympiad. The plus point is that Classroom Contact Program will also ensure excellence in School Examination.
About PCCP Programme
Students currently studying in class 5-9 of the academic year 2014-15 who want to join PCCP classes for the academic year 2015-16 are eligible to take the test. The students will get admission for academic session 2015-16 at the coaching fee of 2014-15 admission.
The Program Focuses on the following
Logical Thinking
Scientific Temperament
Mathematical Aptitude
Competitive Psychology
Problem Solving Attitude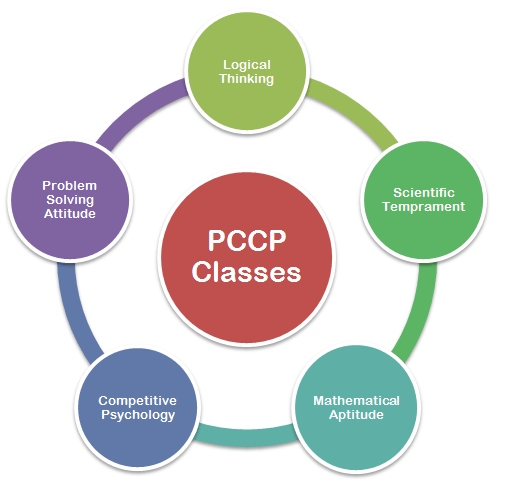 Teaching Methodology
The classes are delivered through a Concept Based Teaching with explanation in simplest way.
Focuse on learning techniques for developing in-depth knowledge of every subject & topic.
In addition to classes, workshops and seminars are conducted for preparing the students for competitive exams & Olympiads.
Daily doubt classes along with the regular classroom Test i.e. Periodic Test / Assessment Test, Announced & Unannounced Quiz to strengthen the subject skills of the students and helps them grasp detailed & conceptualized knowledge about the subject.
Revision classes just before SA1 & SA2 and Major Test Series before SA1& SA2 to maximize grade in respective exams.
Upon selection the students can either opt for Regular or Premium Classroom Programme.
About PCCP Premium Classroom Programme
This Programme includes special classes covering school curriculum as well as syllabus of Govt. talent search examinations like NTSE, IJSO, SAT/PSAT & private Olympiads like NSO, IMO, IEO, NSTSE, etc
Premium Classroom Programme will be conducted in Morning
Is only available at Kota Study Centre.
Classes Frequency: 6 Days a week
Classroom Test Frequency: 15 Days
Classes Timing: 8 am to 2 pm
Classes Commencement: April 1, 2015
About Regular Classroom Programme
In this programme CBSE Syllabus is covered as well as prepare the students for Competitive examinations of national & international level. We also form a Vishesh Batch to nurture the students in scientific manner with stress on Fundamentals of higher class.
Regular Classroom programme will be conducted in evening.
Classes Frequency: 3 Days a week (Alternate Day)
Classroom Test Frequency: 15 Days
Classes Timing: 4.30 pm to 7.30 pm
Classes Commencement

For class 6, 7 & 8 from April 1, 2015
For class 9 & 10 from April 2, 2015
How to apply for ResoFAST Scholarship Test
Students can collect the ResoFAST Application form from any Study center given below by paying Rs.200.
Student can also

Download ResoFAST Application Form

and filled up forms can be sent with a DD or Cheque.**Cheque or DD should be in favour of " Resonance Eduventures Pvt. Ltd." Payable at Kota.
Student can fill form online and can pay through debit or credit card.>>

Apply Online for ResoFAST Scholarship Test
ResoFAST is a 1.5 hours test & scheduled to be held on five test dates at all the study centres
October 19, 2014 from 10:00 a.m. to 11:30 a.m.
November 16, 2014 from 10:00 a.m. to 11:30 a.m.
December 7, 2014 from 10:00 a.m. to 11:30 a.m.
December 28, 2014 from 10:00 a.m. to 11:30 a.m.
January 18, 2015 from 10:00 a.m. to 11:30 a.m.
ResoFAST will have total 60 questions of 100 marks from Physics, Chemistry, Biology, Social Science, Maths, Mental ability & English. It will comprise 50% syllabus from the present class of the student and 50% from the previous class of the student.
Benefits of enrolling in the programme
Experience the best faculty for regular classes for 6-10 students
Best faculty for preparation for competitive exams.
Building concept based knowledge & strong foundation of students.
Fees Waivers & Discounts for students for the coaching program.
List of Resonance PCCP Study Centres:
Study Centers of the PCCP Division

1

Agra

13

Udaipur

2

Ajmer

14

Allahabad

3

Ahmedabad

15

Aurangabad

4

Bhopal

16

Gwalior

5

Delhi

17

Jabalpur

6

Jaipur

18

Nashik

7

Jodhpur

19

Raipur

8

Kota

20

Rajkot

9

Lucknow

21

Ranchi

10

Mumbai

22

Surat

11

Nagpur

23

Vadodara

12

Patna
Contact: Helpdesk: 0744-2434727 / 8824078330
Office timings: 7 am to 8 pm
Website: pccp.resonance.ac.in
Email id : pccp@resonance.ac.in